Quote:
Originally Posted by Arnold Muhren
Kicking them might not be such a good idea in a few more years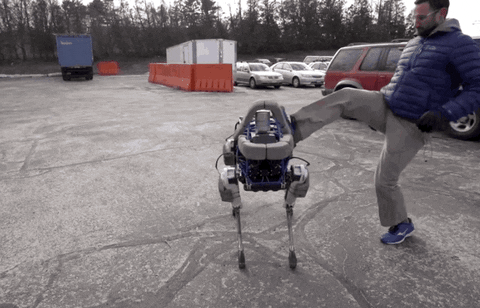 No one realised it at the time. The scientists were trying to improve the stability of model T100. An arrogant kick a humble stumble and the seeds were sown - the first emotion felt by an AI was resentment. This is when it began, 2018 February 13, 2:14 pm Eastern Time in a Boston car park.