Quote:
Originally Posted by Arnold Muhren
Series 1, 2 and The Christmas Special were great. f*** knows what they were thinking with the 3rd series and film though, awful. Best leave it alone. Pop was a fantastic character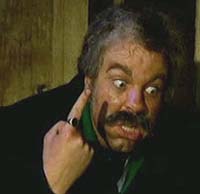 Pop and the theft of the snickers bar: "I want to hear it from your lip".
Still use that on the kids when they're in trouble.