Quote:
Originally Posted by neworderdude
you f***ing legend!!!

any reccomendations for Spa?
coach trip there and back and general admission race ticket..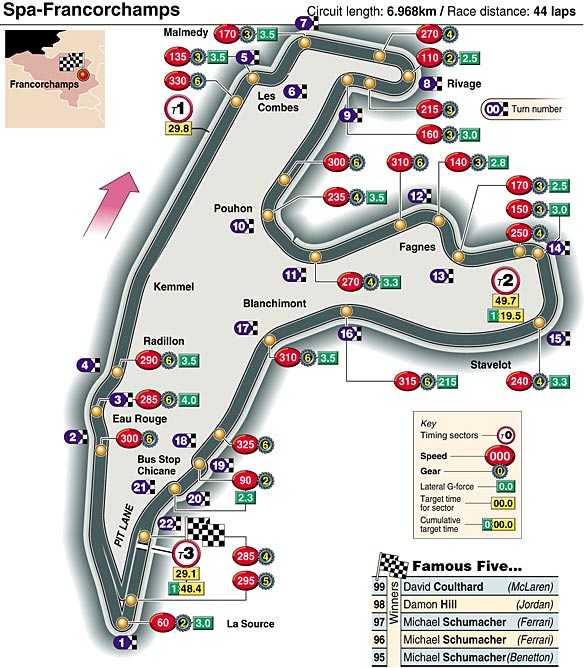 Eau Rouge has always been considered THE best place anywhere to watch formula 1, but I believe again, that it's now either very expensive specific seats or even hospitality.. I'd try the end of the straight ( general admission ) prior to Les Combs..
Good choices Boys.. the two best tracks bar none..
I'd go before they're dropped, seriously, there's rumblings that they're worried about the speed and safety side of things with Monza in particular, no bluff, there's no Imola this year hence there being a big gap until the next race